Use the maps available to mark countries and places you have travelled.
It is easy to make your own travel map showing places you have travelled or you plan to visit with MapChart. In this post, we will see some variations of such maps from users of the website.
First off, and one of the most popular options, a travel map that shows counties visited in the United States:
The map's legend provides more detail to the map, dividing the colored counties into three categories (lived in, visited, and passed through counties). This is pretty common to have on a travel map, making it more comprehensive.
Another option on the USA Counties map is to take advantage of the shortcut to color all counties in a State. This way, it's easy to also show unvisited States: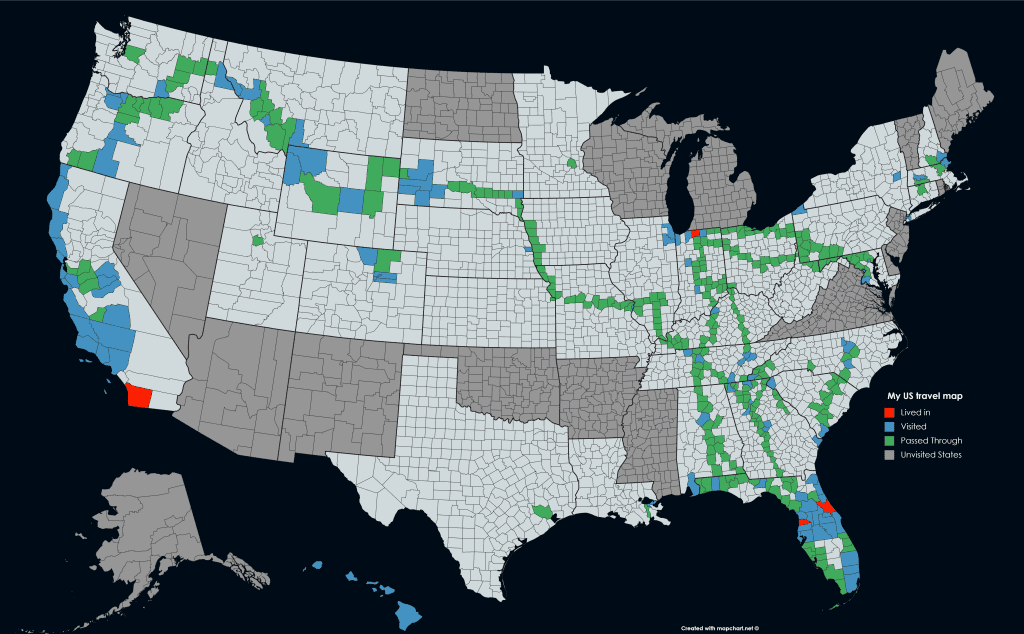 Similarly, on a larger scale, a USA and Canada map showing States visited in these two countries: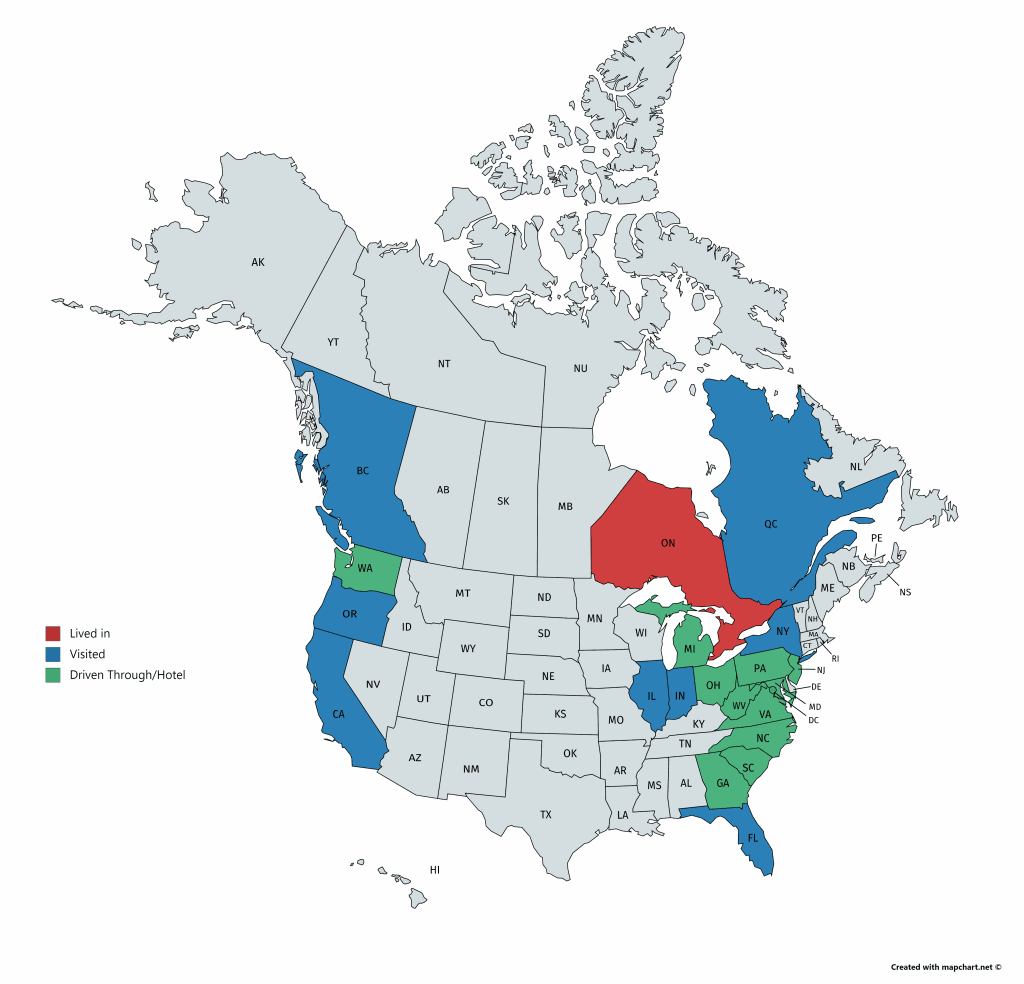 If you are based or have travelled in Europe, you can use the Europe Detailed map or the EU NUTS maps to showcase every province you have visited:
Finally, there are always the World map pages (Simple and Detailed). Here you can quickly create a map listing countries you visited or plan to visit worldwide: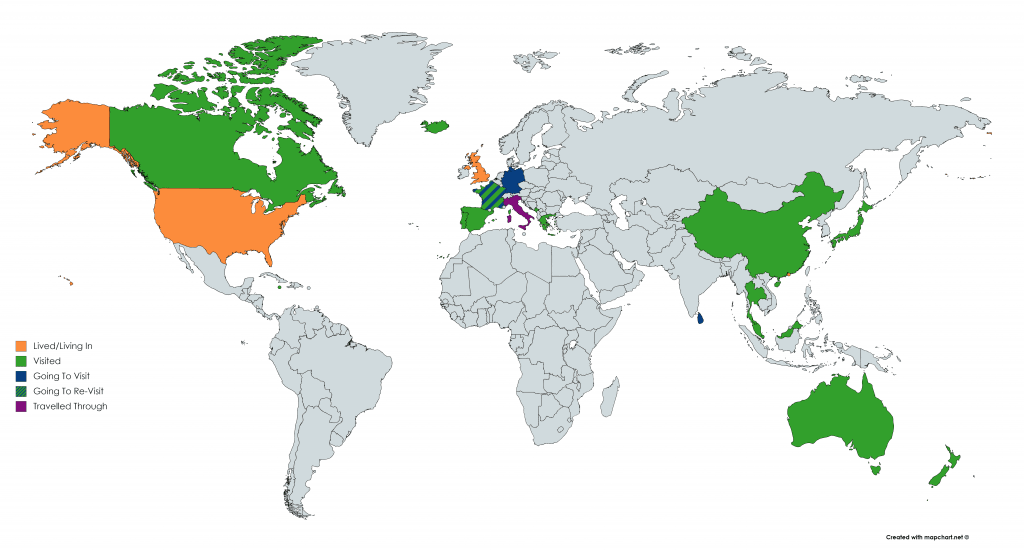 These are just some examples that you can get inspiration from and make your own travel map. Keep track of your travels with MapChart, update it with new places you visit, and share it with your friends and family! ⁣⁣