The latest addition to the fantasy section of MapChart is a map from the popular videogame franchise.
It is easy now to make your own custom map of Tamriel and its various provinces, like Cyrodiil, Skyrim, Hammerfell, Morrowind and more.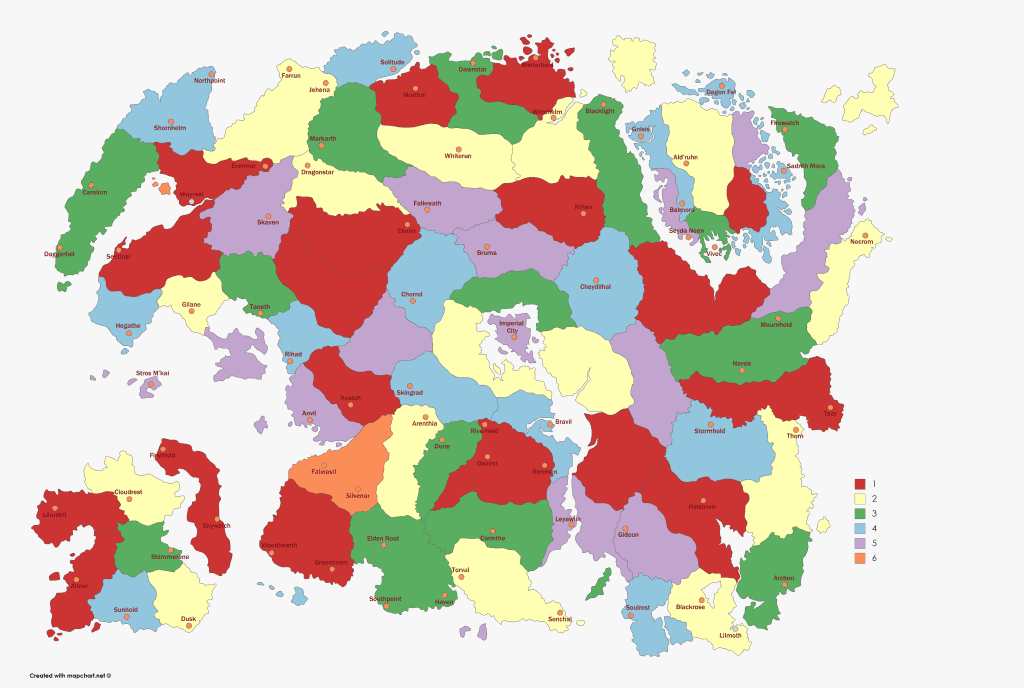 After putting up the Westeros map from the Game of Thrones universe, I have been bombarded with new fantasy map requests, a Tamriel map being among the most popular. This of course is expected, since the Elder Scrolls series is on the most well-known franchises, including a total of five main video games, as well as and MMORPG and several spin-offs.
However, since I am not so well-versed with the Elder Scrolls universe I needed some help to design this particular MapChart page.
Thus, I reached out to a prominent persona from the Elder Scrolls fandom, Lady Nerevar, and collaborated with her to produce the design of the map. You can learn more about her work and all her Elder Scrolls content here.
Designing such a map for the whole continent of Tamriel needs a lot of research to get right. You can find more details about the thought process and decisions made in this Patreon post from Lady Nerevar.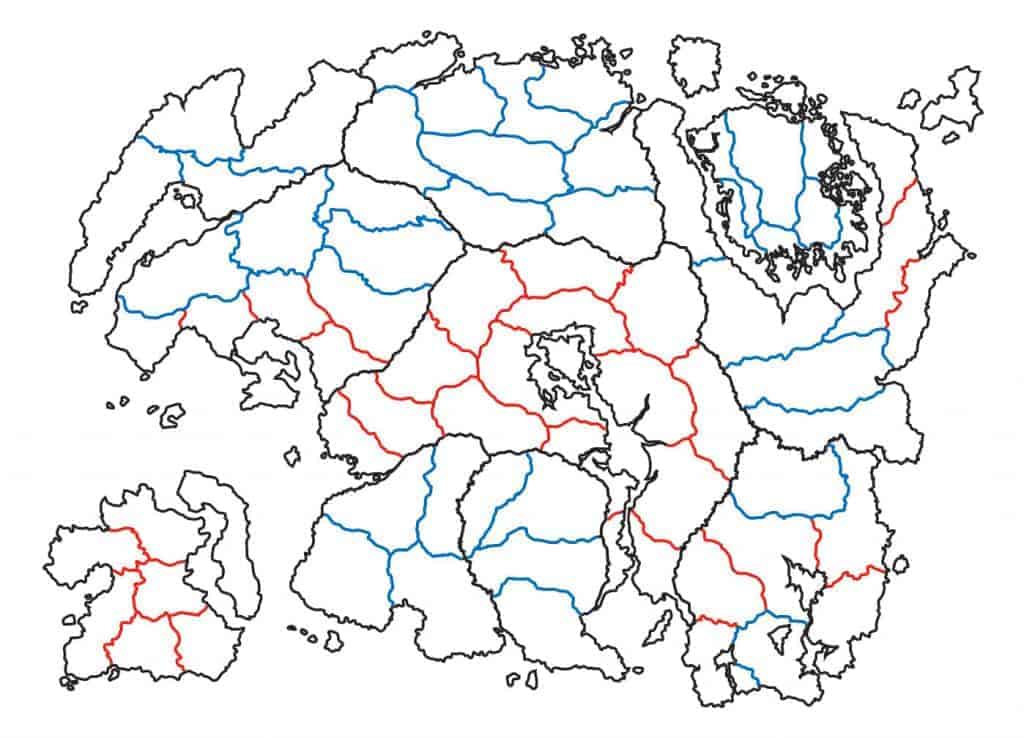 I have to say I am really happy with the final result and believe it will be a really useful tool for users from the Elder Scrolls community! Hope it saves people a lot of time, and makes discussing lore topics a whole lot easier.
You can visit the new Tamriel map here.