Introducing the official MapChart add-on for Google Sheets, the best map-making solution for your Google Sheets data.
Making a map chart in Google Sheets might feel like too much work. Wouldn't it be wonderful if there was a tool that turned your sheets data into visually appealing, easy-to-understand maps?
Well, allow me to introduce you to a solution – a new Google Sheets add-on: MapChart!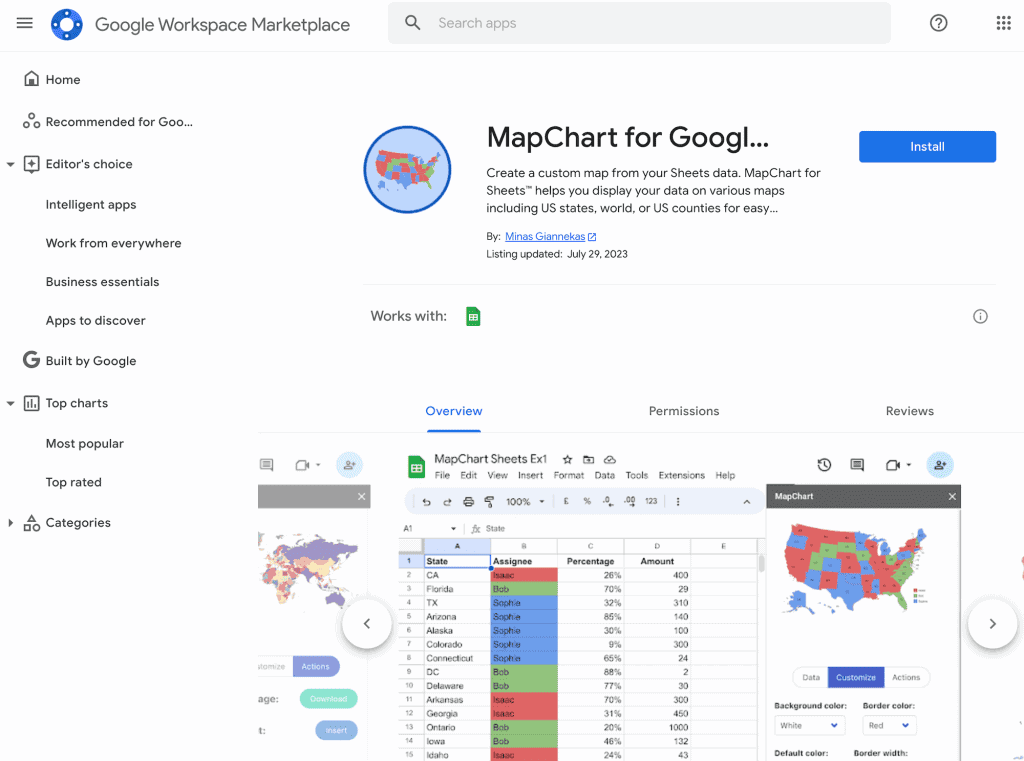 The MapChart for Google Sheets add-on integrates the website's most important map-making features into Google's popular spreadsheet tool.
It is all about simplicity and clarity, and it's here to make your life easier. If you have ever needed to visualize geographic data or display the spread of your organization across the globe, this is the tool for you.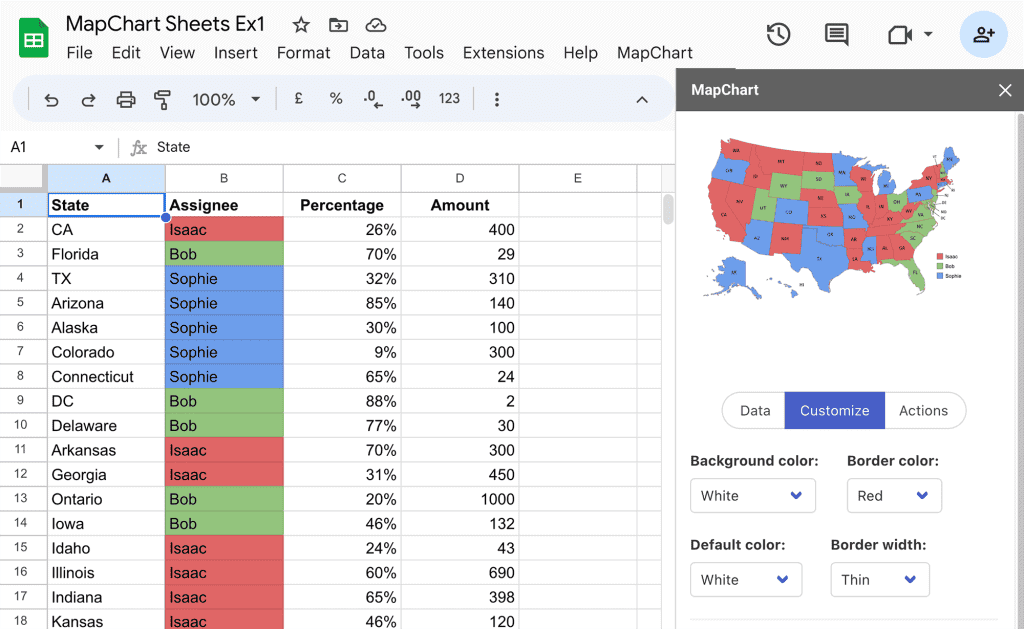 The process is as easy as 1-2-3-4:
1️⃣ Pick the map of your desire.
2️⃣ Choose the relevant data fields from your sheet.
3️⃣ Personalize your map's look with the styling options.
4️⃣ View your newly created map alongside your sheet or even download as PNG for keeping or sharing.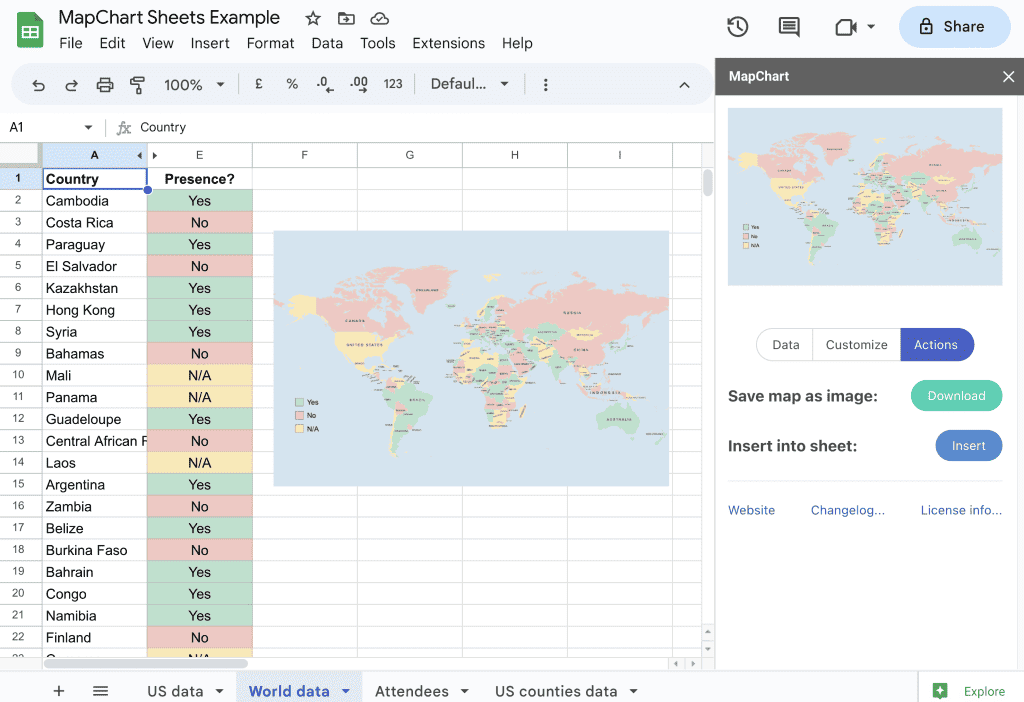 You can save time and use it to:
💰 Track sales statistics by state.
🌎 Visualize your company's worldwide presence.
🗳️ Show election results by county.
✈️ Make your own visited countries world map.
🏢 Display your organization's activities across a region.
🔬 Show survey results or research data on a map.
Also, by making a one-time payment, you can unlock its premium features and boost your mapping abilities to the next level.
As a premium user, you'll get access to four additional maps including a world map, US counties map, US & Canada combined map and a focused Europe map. Plus, you can play around with enhanced styling options – from choosing background colors to customizing border widths.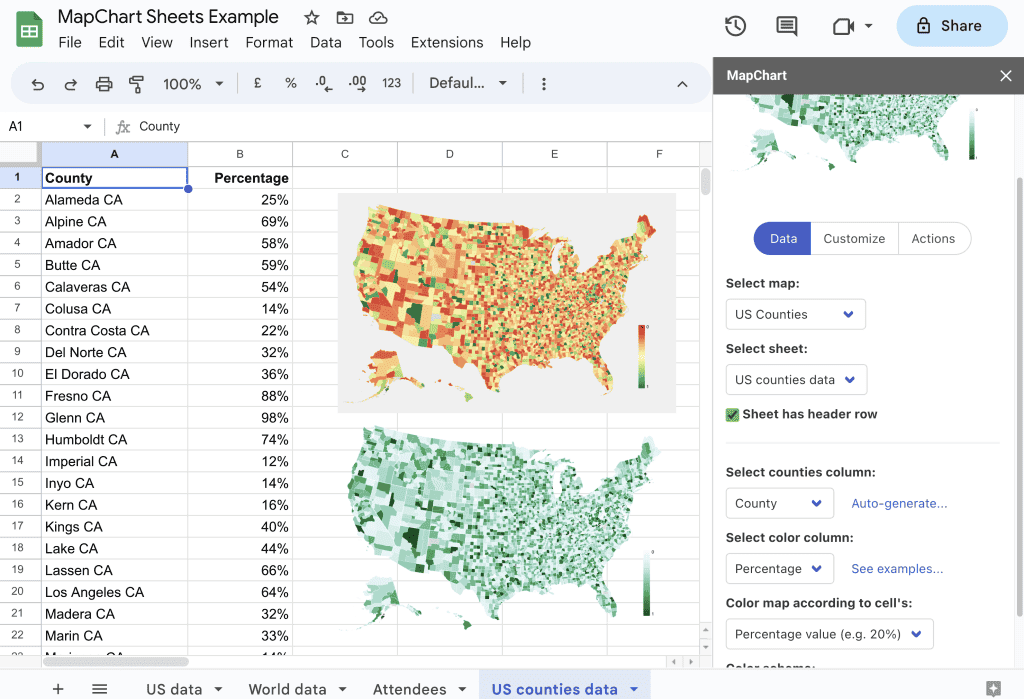 Using MapChart for Google Sheets, you can present data and reveal those hidden patterns and connections that are difficult to spot in rows and columns.
Here are some more screenshots, showcasing its features: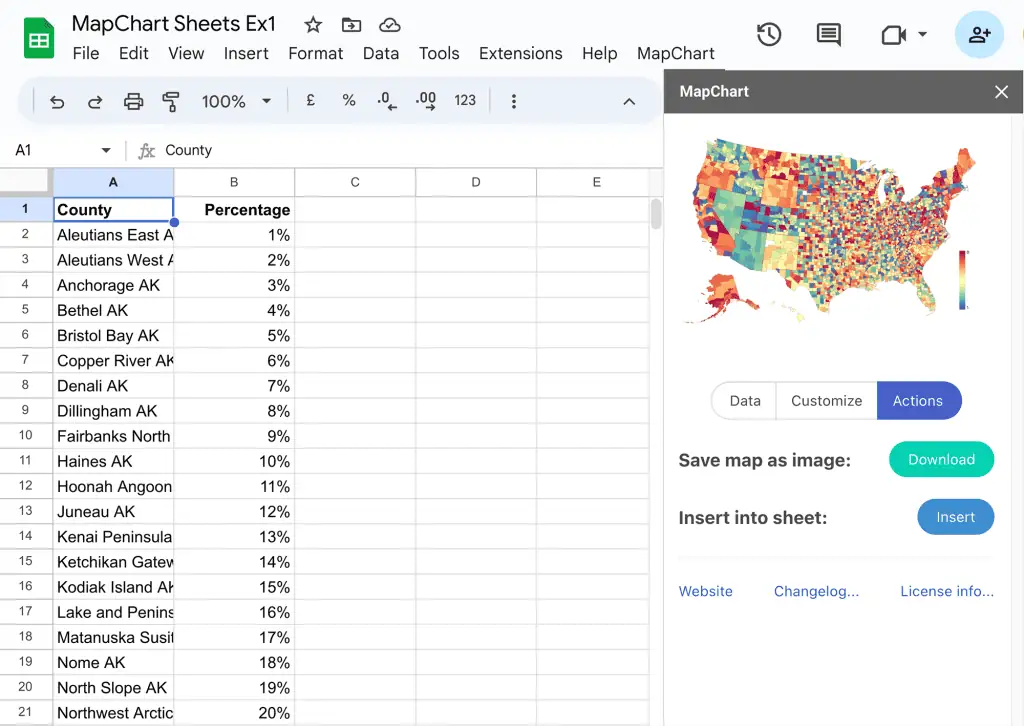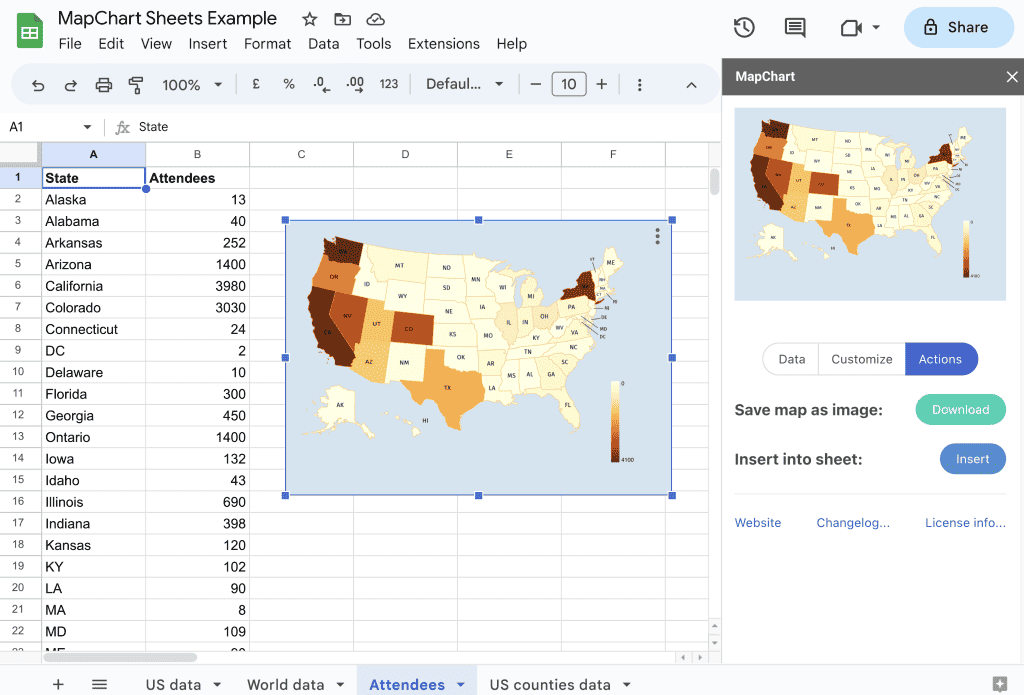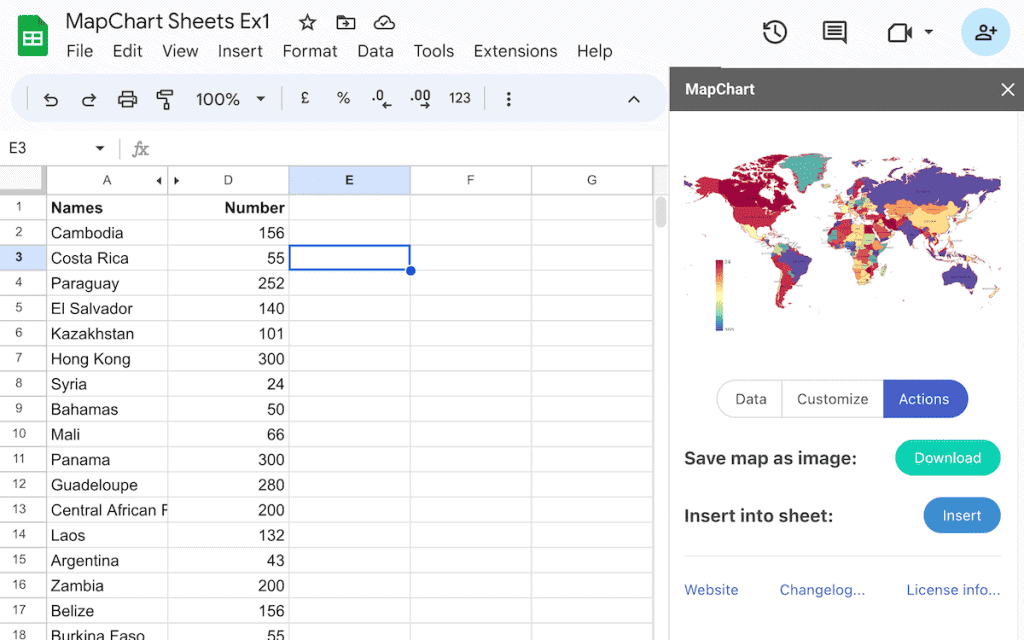 If you eventually try it out, I would love to get your feedback for suggestions and any possible bug you may find!
You can install the add-on from the Google Workspace Marketplace for free.
Finally, you can also find out more on its website.
So, ready to turn your data into visual storytelling? Add MapChart to your Google Sheets and start your journey today!