Use the new coronavirus map page from MapChart to show daily-updated statistics about the pandemic on a world map.
Since first being recorded in late 2019 in China, the novel coronavirus has spread around the world, and been declared a pandemic by the World Health Organization.
Consequently, demand for data on the disease is always on the rise. Tools have already been developed by the Johns Hopkins Center for Systems Science and Engineering, the World Health Organization, United States CDC, and various governmental agencies and ministries.
By all means, maps can aid better visualization and understanding for decision-makers, as well as common people, in the current rapidly changing situation.
That's why I decided to combine MapChart's app interface and the above mentioned tools to develop a new map page. With it, you can easily visualize the latest available coronavirus statistics on a World map from MapChart.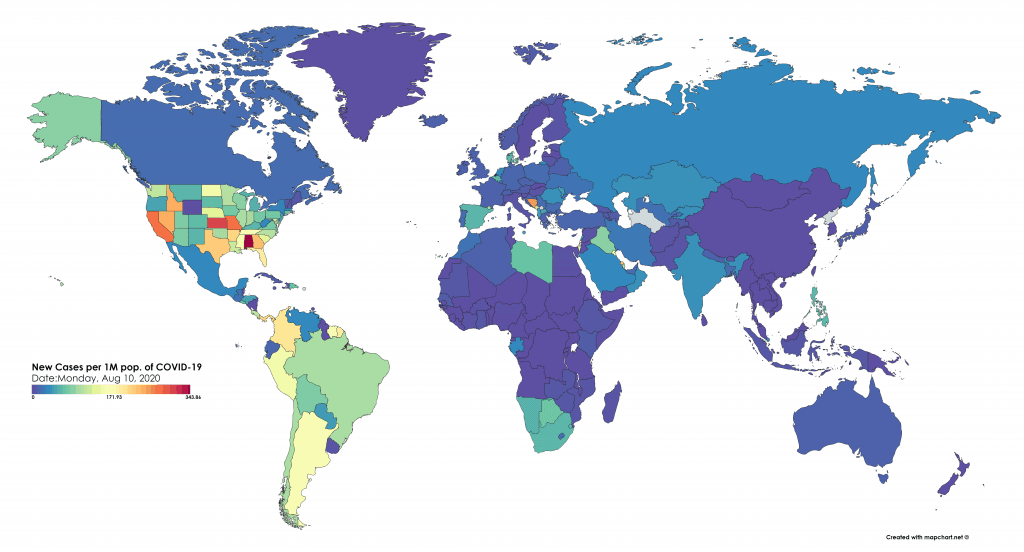 A quick tutorial on how to get your own coronavirus (COVID-19) statistics map:
Visit the new coronavirus map page.
The tool fetches the latest statistics (previous day) of new cases in each country in the world and paints the map accordingly.
You can hover over any country to check all available statistics:
Select the settings for the coronavirus data: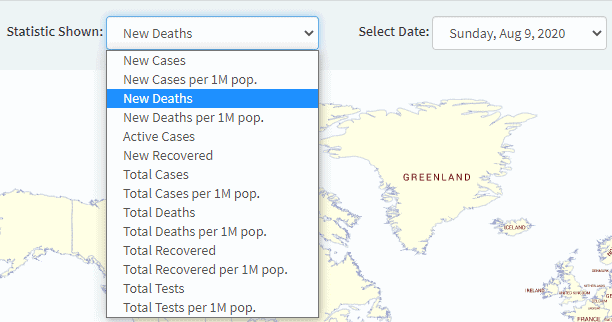 Select the color palette you want to paint the map with:

Review the rest of the map's settings and download it as an image:
You can try different settings and values to get the result you want. Check some examples below: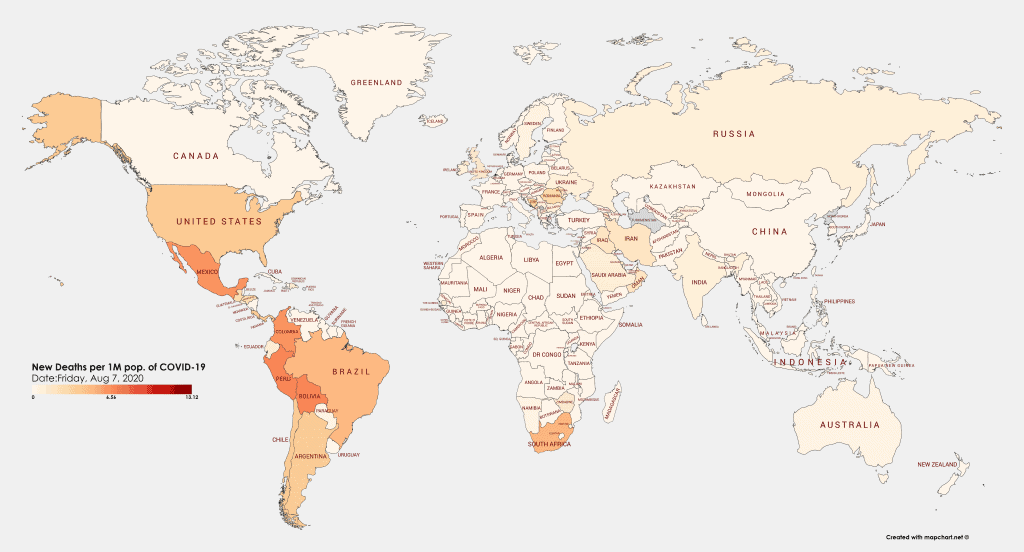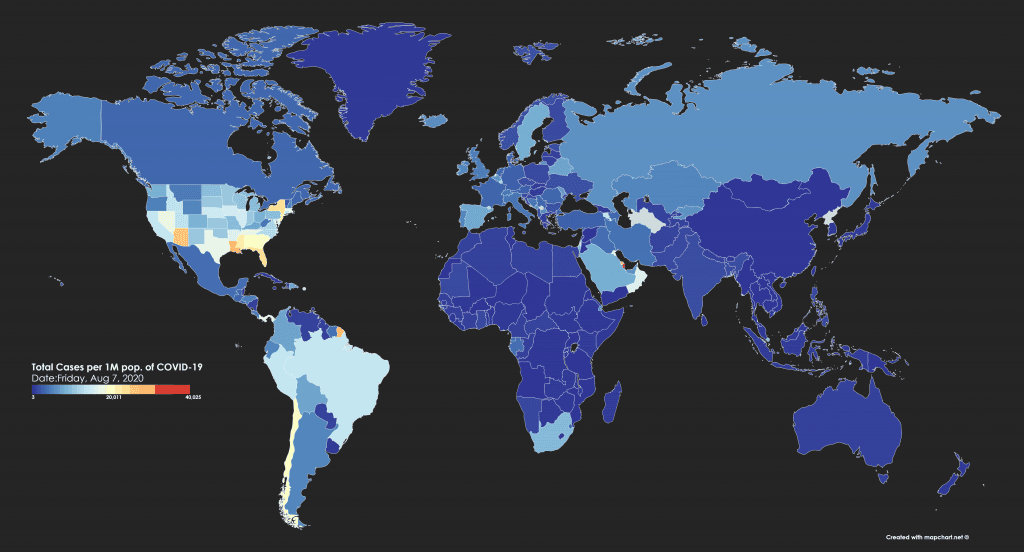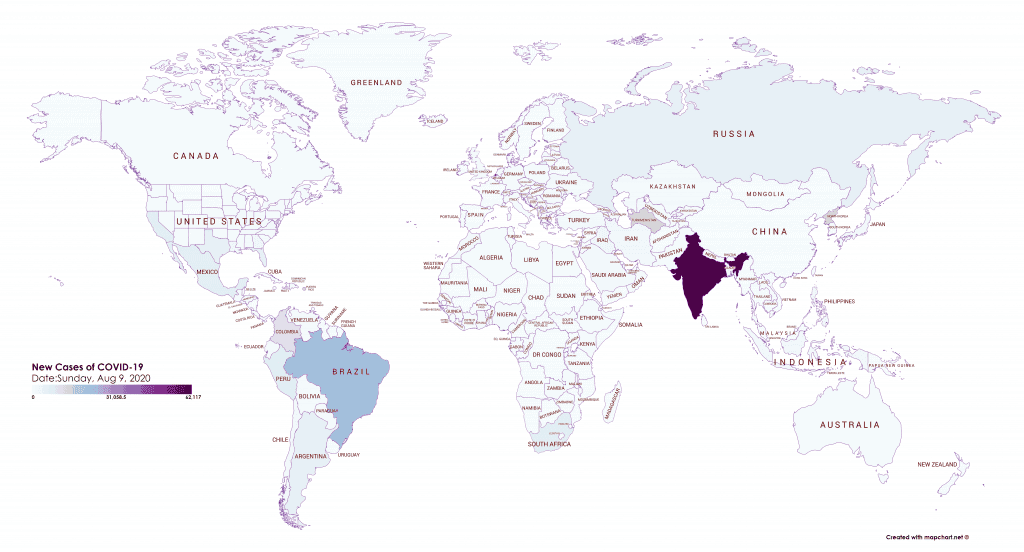 Data is updated daily and uses as sources the Worldometers tracking website, Johns Hopkins Center for Systems Science and Engineering dashboard, and WHO.
The statistics include mainly cases and deaths (new, total and per 1 million population) for each country. There is also data for active/ recovered cases and tests made, but some gaps or inaccuracies are expected for these, as not all data are reported with the same standards.
My goal here is to bring together the best data and develop a visualization tool that allows anyone to understand, compare and analyze the spread of the pandemic by using MapChart's app infrastructure.
Thus, I plan to further enrich this map tool with new statistics and options for the data, so please stay tuned!
Check out the new coronavirus map page here.