I'm super excited to let you know that the MapGame mobile app for Android is now here!
For the past month or so, I've worked hard to bring the fun of MapGame to your phone. It's compatible with all modern Android devices, and you can download it today from the Play Store:
The MapGame app is just like the website game, but now it's easier to play anytime, anywhere. Here it is in action:
Each day there's a new game where you figure out which country is hidden on a world map. The hidden country is the same for everyone, either on mobile or web, so you can still compete with and challenge your friends.
You again have 10 hints and 10 lives, to guess the hidden country.
The quicker you guess and the fewer hints you use, the higher your score. Hints are things like "The country is west of Vietnam" or "Its flag has white in it".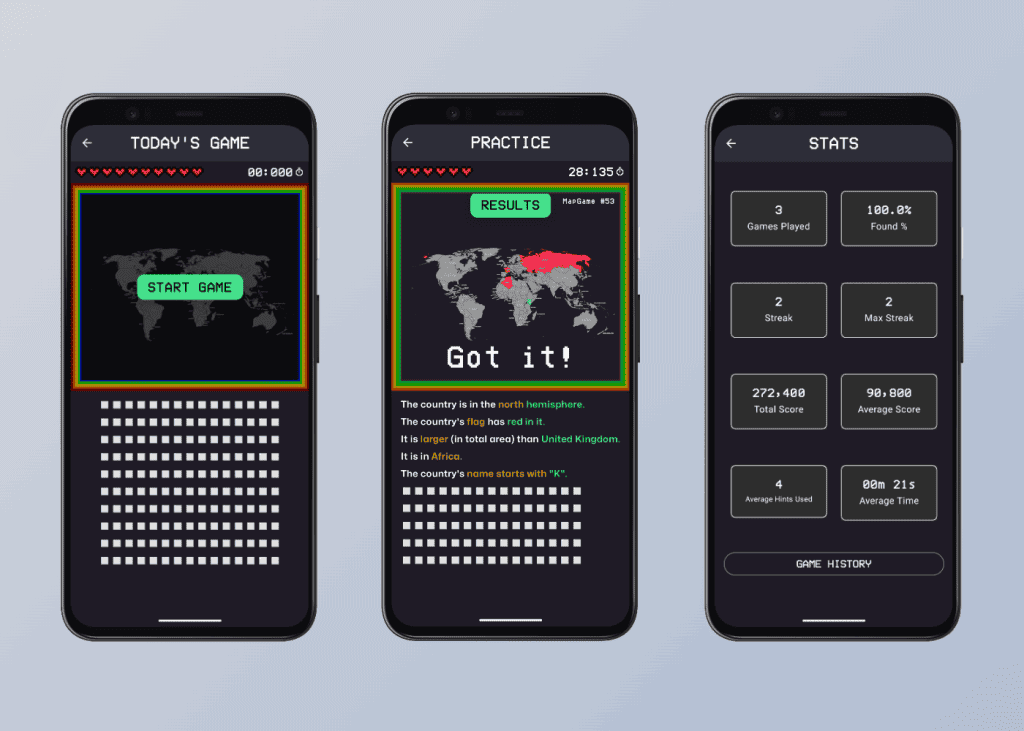 What makes the app really fun is how easy it is to use the map.
Being a fully native Android app, you can zoom in and out, move around, and pick countries with no trouble. Plus, the big screen makes the guessing game even more fun!
Thousands have played MapGame on the website and had a great time. If you're one of them, here's some good news: you can move your game progress and scores from the website to the app, so you can keep playing from where you left off, without any trouble:
Also, just like the website, the app features a Practice mode. So you can keep playing and honing your skills after you've completed the daily challenge, as much as you want.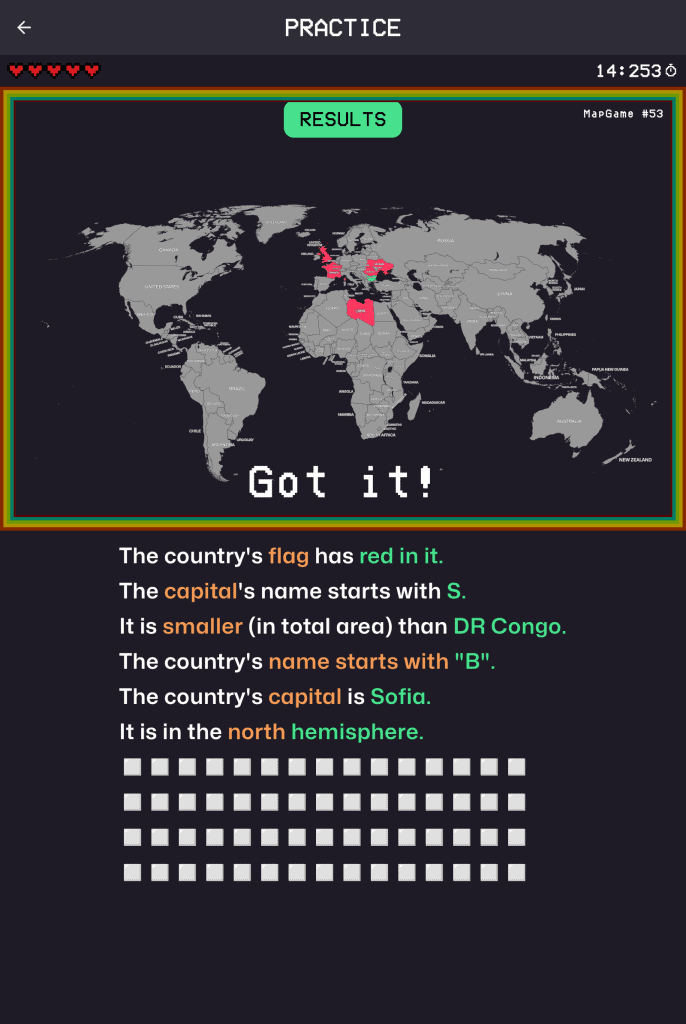 And that's not all! While you're having fun with MapGame on Android and web, I'm already back to work gearing up for the next big thing.
Yes, you guessed right! An iOS version of MapGame is currently under development. So, for everyone wielding an iPhone or an iPad, the wait will not be long. Continue enjoying the game on the website and stay tuned for more exciting announcements coming your way soon.
I'm so excited for you to try out the MapGame app on your Android phones. Do remember, your thoughts matter to me! If you have any suggestions or feedback, feel free to share.
Jump in and start playing MapGame now, on the web or on the Android app!